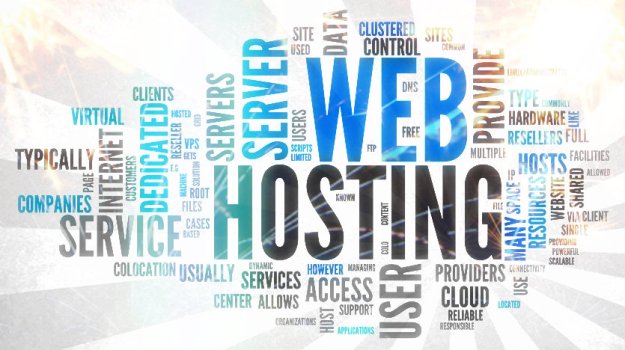 In order to connect and engage with your target audience, it is necessary to have a website and blog. Along with a good website and blog, you should partner with a good web hosting to reap the entire web hosting benefits. With a good web host, your customers can have access to your website any time of the day and you can get all the support required to maintain a strong online presence. It also determines how your website is delivered to the customer. For those who are not familiar with web hosting, we have included a Q&A session. This will help you understand related terms and give answers to common questions.
Q: What is web hosting?
A: All the websites are hosted and stored on special computers called the servers. Put simply, a web host is where your website or web page lives on the internet. The website files are stored on a remote computer server, known as a host.
When a user types your website address into their browser, their computer will connect to your server and your web pages will be delivered to them. You should purchase your domain in order to host them with a company. Most of the hosting companies will help you purchase a domain name if you don't have one.
Q: Do I need it?
A: A web host, or web hosting service provider, is a business that provides the technologies and services to deliver the website or webpage to your audience. If you want to make your website available to the public, you need a web hosting.
Q: What is domain registration?
Domain name registration is compulsory for a website, an email or another web service. It is the act of registering your domain name on the Internet for a certain period, usually one year. You can register with any domain registration companies available.
The registration company is known as the Registrar, while the person that registers a domain name is called the domain name registrant. The responsibility of the Registrar is to reserve the domain name of the Registrant. The Registrar also informs the internet where your Name Servers are located.
Q: What is DNS?
A: DNS or Domain Name System is how domain names are translated into IP addresses. DNS also controls email delivery. DNS tells all web traffic where to go and it is what allows you to use your web browser to find websites.
Q: Should you use the same company for domain registration and hosting?
A: When it comes to website development and maintenance, we have seen people associated with more than one company, one for developing a website, another company for hosting and another one for domain registration. Although this practice is very common it could be an expensive and daunting affair in the long run.
Don't go for different companies by considering the low prices offered for individual services. There are companies that offer custom domain, email addresses, and web hosting bundled in one subscription. Also, think about the time and effort you can save from the back and forth communications to all the different companies.
If you are looking for someone to build and host your website, you are in the right place.
Now that you have gone through the basic Q&A session, here are a few advantages of having a good web hosting provider.
Profits: If your website goes down it could adversely affect your credibility and sales. With a reliable web host, you can be assured that your website will be up and running without any glitches. In the long run, a good web host can increase your revenue.
SEO Rankings: Choice of a web host won't directly affect SEO, however, the performance of your website can affect your SEO rankings. With a good web host, you need not be worried about factors like frequent downtime, slow page loading speed, and a high bounce rate. All these determine SEO rankings.
Security: Keeping the site secure from malware attacks and hackers are very important. A reputable and trustworthy web hosting company can protect your website from harmful threats to a large extent. Also, when you are with an established company you will know they are going to be there in the market for a long time and your files remain safe.
Customer Support: Support is another aspect you should consider while choosing a web hosting company. Go for a company which provides 24-hour support or email support service so you can contact them with issues, anytime.
If you are looking to create and host your website, contact us and take advantage of our extensive customer support and additional features.