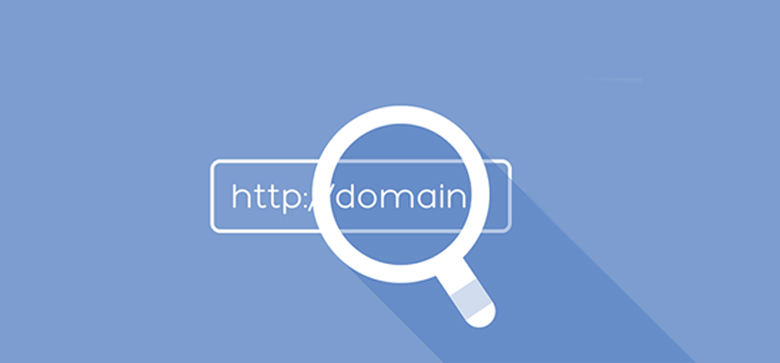 A domain name is not just an address for your website it is more than that. The right domain name helps target the right audience and becomes the foundation of your brand. It is therefore important to consider certain factors before choosing a smart and effective domain name that serves the right purpose.
Brandable: As the domain name represents your company it should sound like your brand. The URL you choose should be simple, unique and easy to remember. Meanwhile, avoid using anything that makes the name sound complicated such as the addition of hyphens and numbers. Also, avoid using "text-case" in the domain name. Adding them could make it difficult for customers to search your website.
Keep in mind that your domain name is consistent with other areas of your marketing and branding platform.
Relevance: A domain name should be relevant to your business, as it needs to attract the right audience. The more relevant the domain name, the better. It makes a lot of sense to include what the business is about in the domain name. Consider industry or the service within the domain name, for example, if it is real estate it is ideal to include the word "real estate" in the domain name. Add city, county, or state in the domain name if yours is a local business.
Right domain extension: Today, there are several domain extensions available. As mentioned earlier, it is important to choose the one that represents your business. If your business targets international audience then make sure to choose a dot-com. Generally, the extension dot-net is for a network, and a dot-org is for a non-profit organization. Some of the other high-level domain extensions include .co, .info, .biz, .me.
Keywords usage: Adding too many match phrases can do more harm than good. It can hurt your brand and won't bring SEO benefits as it used to. Think carefully, and use only the keywords that are very important in your domain name.
Note, that an exact match keyword domain is not much of a ranking factor anymore. People now believe that sites with match phrases are spammy.
Research the name: Proper research of the domain name is really important to avoid any future legal issues with infringement. Go for a domain name that is not copyrighted or trademarked by another company. If you choose a name that's similar to another business, it can result in your name's search engine results being cluttered by irrelevant links.
It is also wise to check the availability of the preferred name on social media sites.
With our support and technical assistance, you will be able to find the right domain name for your business. Get in touch with us.